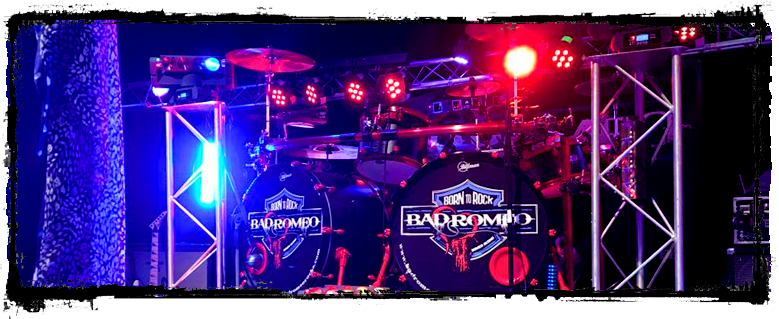 The BAD

ROMEO Crew




Derek




Derek Flynt: Lighting & Stage Engineer
DEREK is from the Charlotte area running lights. He has been involved in lighting since high school but started doing live bands and has done lighting for national recording artists. Derek now brings all his lights, trussing, equipment, knowledge and skills along with him to every BADROMEO show!


































































Chuck




Chuck Watson: Sound Engineer
CHUCK is a true rock -n- roll sound man and KNOWS what a rock band should sound like live! Armed with state-of-the-art sound gear, he's also an accomplished singer and musician, bringing extensive experience and expertise to each and every
BADROMEO show!


































































Mike




Mike Gardner: Stage Technician
MIKE is one of our "behind the scenes" guys who is so important for a successful presentation. He is responsible for setting up, tearing down, and generally maintaining the stage and equipment for every BADROMEO show!


































































Susie




Susie Jones: Merchandise
SUSIE is our wonderful, beautiful merchandise girl! She sets up a booth or a table at shows so everyone knows where to go, to stay fully-stocked with all things BADROMEO!

Go back to players page